Life, the Universe, and Donuts... Or, more appropriately: Life, Science, and Rants run amok....
Monday, February 14, 2005
If you're bored...
Test your reflexes by tranquilizing some sheep.
Sheep Dash!
Brought to you by those wacky folks at the BBC!
(h/t:
Dean
)
About Me
Name:Caltechgirl
Location:Chapel Hill, North Carolina, United States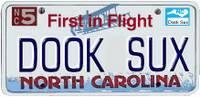 Bloggy Crack
The Bacon in My Soap
The Hippocratic Set
Azygos
Bioethics Discussion Blog
Blogborygmi
bookofjoe
brainworld
Cancer Blog
Cheerful Oncologist
codeblog
CodeBlueBlog
cut-to-cure
DB's Medical Rants
Doctor Mental
Dr. Charles
Echojournal
Family Medicine Notes
Follow Me Here...
FullosseousFlap's Dental Blog
GruntDoc
In the Pipeline
Intueri
isemmelweis
Journalclub
Kevin, M.D.
Lingual Nerve
Medical Madhouse
Medlogs
medmusings
Medpundit
Mental Notes
Morning Retort
MUSC Tiger
Parallel Universes
Pink Slip Central
PublicHealthPress
RangelMD.com
Rebel Doctor
Saint Nate
Sumer's Radiology Site
Thought Record
Tidal Moods
Undisclosed Location
Well Timed Period
World of Psychology
Tartan Blogs
Absinthe & Cookies
The Country Pundit
Tributaries
Not Exactly Rocket Science
Lintefiniel Musing
The Pirate's Blog
Ninjababe's Ramble
Margi Lowry *dot* com
BabyTrollBlog
Miasmatic Review
TacJammer
A Celt
Misplaced Keys
Mixolydian Mode
Bobo Blogger
The Bull Speaks!t
Frizzen Sparks
Llama Butchers
Jenna Thomas-McKie
---
All opinions expressed on this weblog are those of the author. The author's opinions do not represent those of her employers, friends, or relations. Presentation of content DOES NOT imply endorsement. All contents copyright ME (Caltechgirl) 2004, all rights reserved everywhere, except all original material is copyrighted and property of the author. Trolls will be summarily beaten!