Waaah
Dammit. Now I'll
never
get one of these: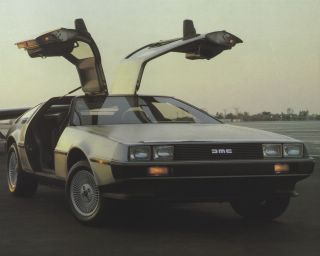 John DeLorean
died Saturday
of complications of a recent stroke. This article is from the Belfast Telegraph, which probably has the most interesting perspective on the life and death of John DeLorean.
I remember being bitterly disappointed when he was arrested and the factory closed. I was 6.
I did actually sit in one, and I know someone who owned one. Not bad with only 9000 ever made.